What is the role of species in an ecosystem?
11 April 2018Karin Söderlund LeiflerA species' traits define the role it plays in the ecosystem in which it lives, according to a study by researchers at Linköping University. New
11 April 2018Karin Söderlund Leifler
A species' traits define the role it plays in the ecosystem in which it lives, according to a study by researchers at Linköping University. New methods can make it easier to predict the ecological role that a species will play when it is introduced, by accident or design, into a new habitat.
In the recent study, the researchers have focused on marine ecosystems, such as coral reefs, fjords and the open sea. Photo credit: Valentyn VolkovHow is an ecosystem affected when one or several species die out, or a new species invades and disturbs the ecological system? In order to predict how complex ecosystems will react to disturbances, it is important to understand how species influence each other. Theoretical ecology approaches such ecological questions with the aid of mathematical models. A new theoretical ecology study, published in the scientific journal Ecology Letters, focuses on marine ecosystems, such as coral reefs, fjords and the open sea. These marine systems contain several habitats of great ecological and economic importance. The scientific analysis of these habitats is, however, complicated because of the number and variety of species that call them home.
Graphic representation of how species (nodes) interact (links) in an ecological network, in this case the Weddell Sea in Antarctica. Killer whale, sea urchins and plankton represent species at different trophic levels in the food chain. Images by: Anna Eklöf. Robert Pittman, NSF/USAP/Steve Clabuesch and Prof. Gordon T. Taylor (via Wikimedia Commons).
One method to deal with this complexity is to describe the system as a food web, where the nodes represent the different species and the links correspond to interactions between them. An interaction may be, for example, that one species feeds on another, that an insect pollinates certain plants, or that a parasite attacks certain hosts.
"Research on ecological networks has focused on how direct interactions like predation are controlled by species traits such as body size. We have taken this idea one step further and looked at how the ecological role of a species, or in other words its pattern of direct and indirect interactions, is controlled by its traits," says Anna Eklöf, senior lecturer in the Department of Physics, Chemistry and Biology and leader of the study.
It is expensive, time-consuming, and difficult to measure who feeds on whom in the natural world and how each species is affected by the feeding patterns of other species. It is, thus, a great advantage if we can take a shortcut and predict the role of a species in an ecosystem based on its known traits without knowing all of its interactions with other species.
"More accurate prediction of the ecological roles of species based on their traits can also help us to predict the roles of species when they are introduced, by accident or design, into new habitats," says Alyssa Cirtwill, postdoc in the Department of Physics, Chemistry and Biology and principal author of the article.
The researchers started by identifying all the possible combinations of interactions for three species in a food web. These patterns are known as "motifs" and are used within many fields of research to analyse networks and to mirror functions within the network.
The researchers defined the ecological role of a species in an ecosystem as the number of times the species appears in different locations in different motifs. They used data from six complex marine food webs, from the tropics to the poles, and looked for correlations between the ecological roles of species and some easily-collected traits. Species' traits and their roles did turn out to be related, and the researchers discovered that the environment in which a species seeks its prey is particularly important.
Anna Eklöf. Photo credit: Anna Nilsen
"You'd expect this, since a predator-prey interaction between two species requires first and foremost that they meet in the same environment. This requirement, however, is not always included in the models used to predict interactions. Our results demonstrate how important it is to include factors that influence the choice of environment in which a species seeks its prey," says Anna Eklöf.
The study has looked at marine ecosystems, and more research is needed to determine whether the roles of species in land-based habitats depend on their traits in the same way.
"It's easy to use our methods in other systems, and we hope that our study will inspire others to look at other systems in the future" says Anna Eklöf.
The research has received financial support from Formas.

The article: "Feeding environment and other traits shape species' roles in marine food webs", Alyssa R. Cirtwill and Anna Eklöf, Ecology Letters (2018), published online on 2 April 2018, doi: 10.1111/ele.12955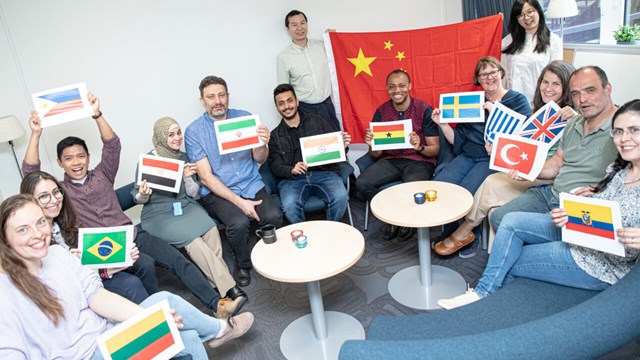 With co-workers from 16 countries  expanded perspectives
The Division for Environmental Technology and Management employs 50 people  from 16 different countries. Its a diverse blend that ensures a broad range of perspectives in research contexts  and fascinating discussions in the lunchroom.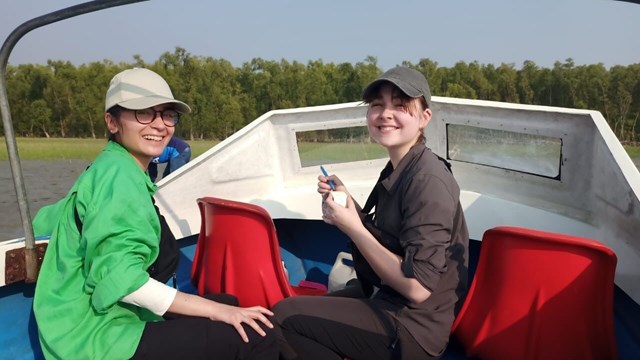 Field studies led to deep dive in mangrove forest
With the Indian Ocean on one side, and mangrove forest on the other, they travelled along the Bay of Bengal. A trip thats resulted in a deep dive on the topic of how the forest both protects against and is threatened by climate change.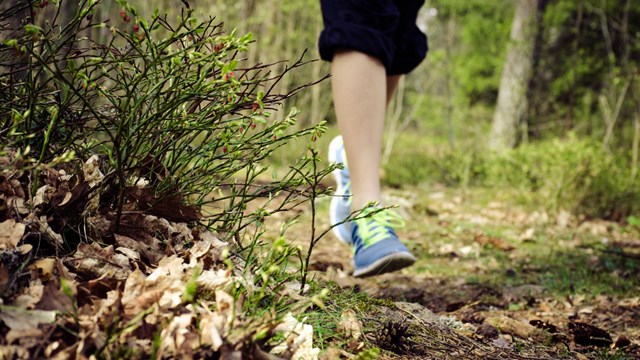 Elite athletics at LiU takes the lead
Linköping University (LiU) has once again been tasked by the Swedish Sports Confederation with being an elite athletics-friendly university for four more years, as of the autumn term 2022.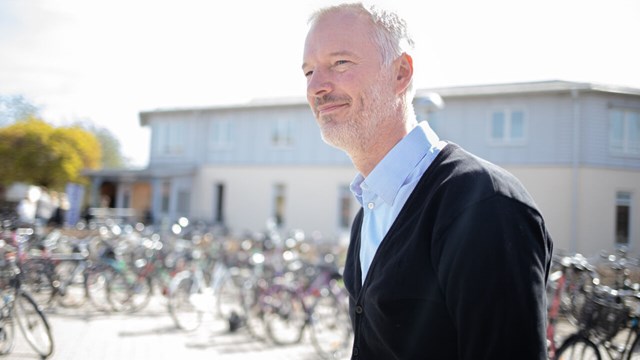 LiU researchers spread international biogas expertise
A wide-ranging report from IEA Bioenergy has highlighted different perspectives on how biogas can be used in the transport sector. The report shows that well-designed biogas solutions are technically, economically and sustainably competitive.
They will write warning text - to be understood for 100,000 years
Thomas Keating and Anna Storm have the mission to figuring out how to warn humans or other living organisms in 100,000 years that there is dangerous nuclear waste in a special place.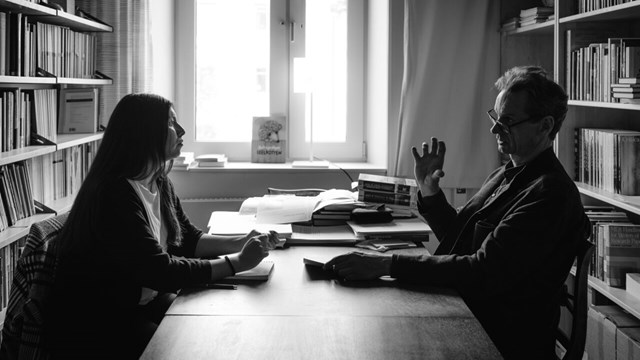 "Vaccine scepticism has grown out of a culture of mistrust"
Right-wing populism and alternative media, racism and mistrust of science and politics. That there is mistrust of societys institutions is news to nobody  but it has been brought to a head during the COVID-19 pandemic. The big question is Why?.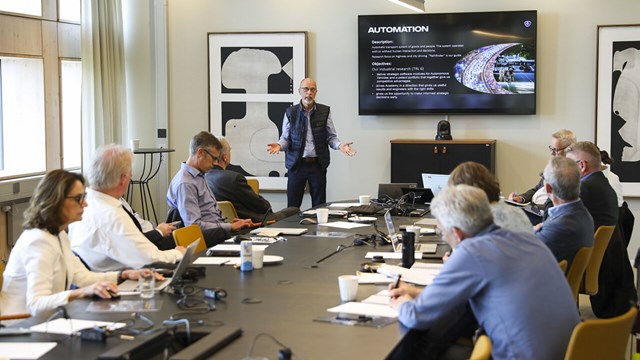 Industry collaboration is the key to success
A collaborative relationship between academia and industry generates successes that benefit both the business sector and society as a whole.Researchers and business partners recently met up at LiU for ELLIIT, astrategic research field.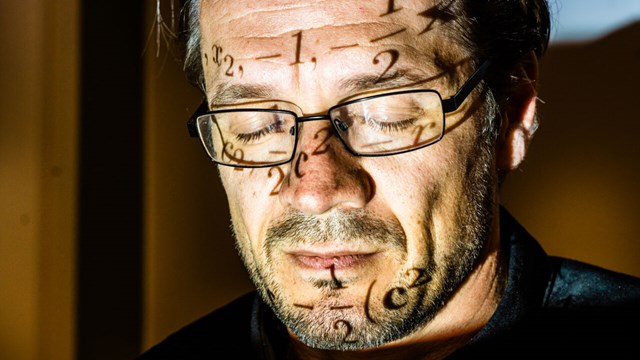 Human vision  a challenge for AI
Achieving diversity in human vision is one of the major challenges for AI research. In the vast majority of cases, we are better than machines at understanding the world around us. But machines are catching up  slowly but surely.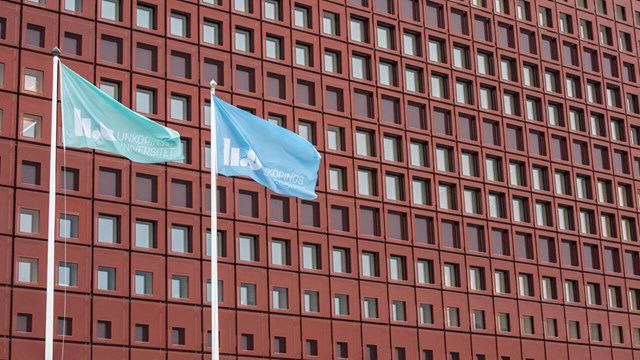 LiU continues to climb among top universities
Linköping University takes further steps on the global ranking QS World University Rankings and is now at place 320 among the worlds top universities.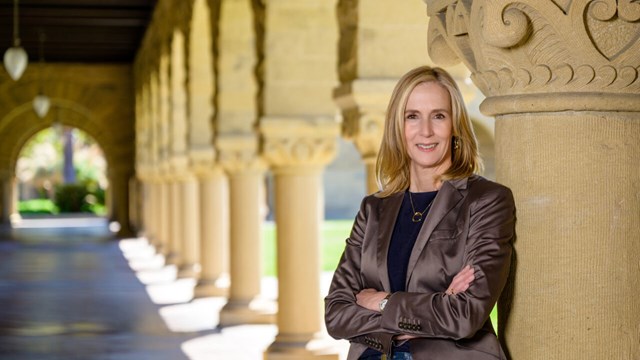 From LiU to top job at Stanford: Its an exciting environment
Gunilla Jacobsons career has taken her from studying chemistry at Linköping University (LiU) to a top job at Stanford University. Having lived there for a few years as a child, Stanford is a place that has followed her on her life journey.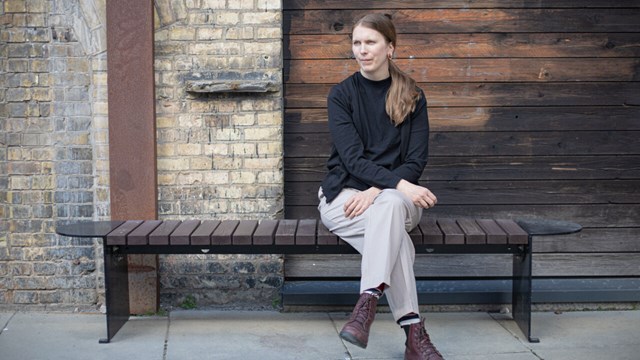 The war in Ukraine  unexpected but possible to explain
No, Putin is not insane  it is not that simple. The war in Ukraine iscruel and unpredictable, but it can be explained. However it is impossible to know how it will end.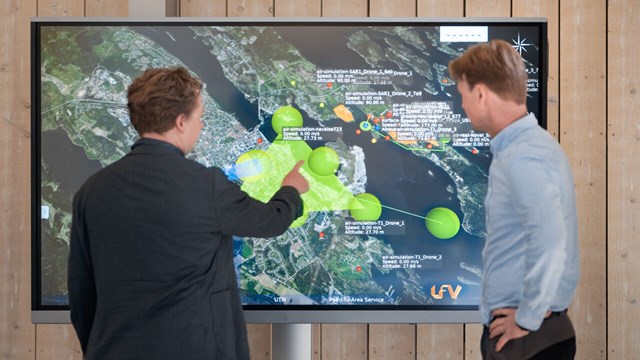 High-flying drone research
Drones already deliver defibrillators and medicine in sparsely populated areas, but how should unmanned traffic operate in large cities? With the assistance of AI and visualisation, the UTM City project will show us how.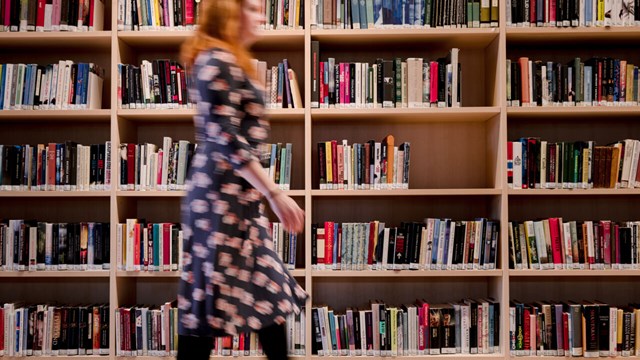 Novels help doctors-to-be gain insight into empathy
Anja Rydén Gramners thesis shows that by reading and discussing novels, medical students are equipped to engage themselves emotionally and to show empathy in future patient encounters.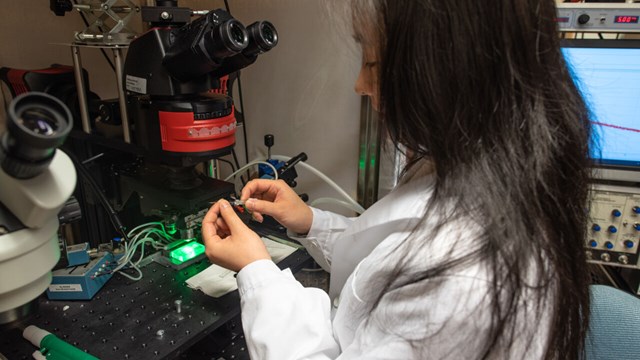 A subtle genetic change gives new clues about epilepsy
Sometimes, even the alteration of a single nucleotide in a gene can cause serious disease. A recent study sheds light on the molecular biology behind some forms of genetic epilepsy.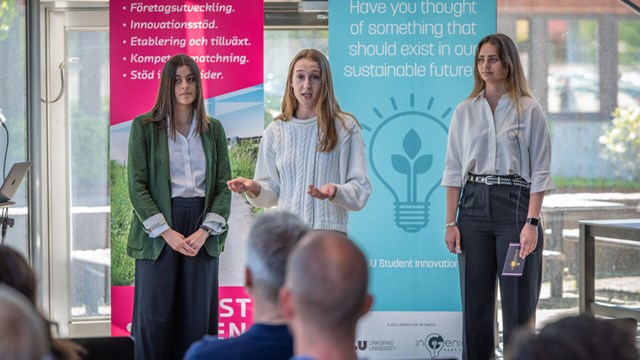 Students pitched ideas to regional network: real-world experience
A bit like Dragons Den, but not really. That was the heading, as ambassadors from the regional support system East Sweden Business Region, ESBR, gathered to give their feedback on innovative ideas from LiU students.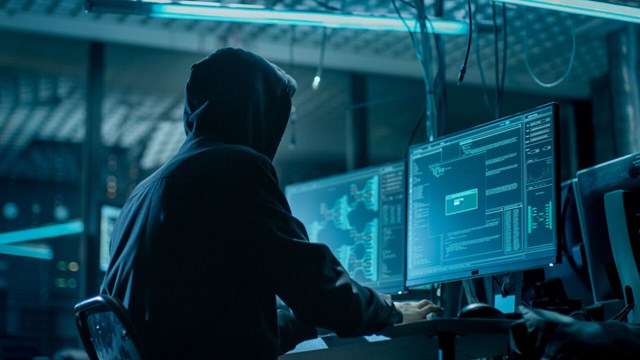 AI: Helping criminal investigators find digital evidence
Cyberattacks are an increasing threat to society. So, for crime investigators, digital evidence is becoming more important in the hunt for criminals. And the technology exists  not least at Linköping University, where AI is an area of excellence.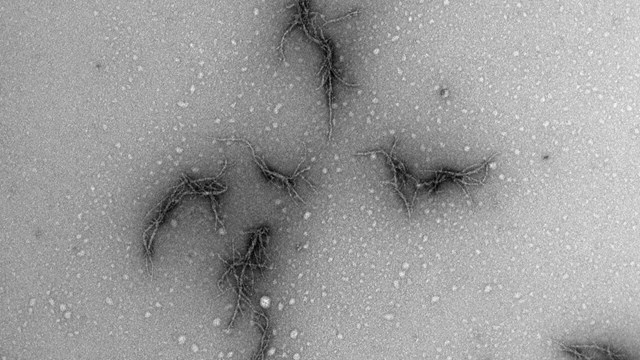 Possible discovery of mechanism behind mysterious COVID-19 symptoms
The immune system can affect theSARS-CoV-2spike protein, leading to the production of a misfolded spike protein called amyloid. A new study points to a possible connection between harmful amyloid production and symptoms of COVID-19.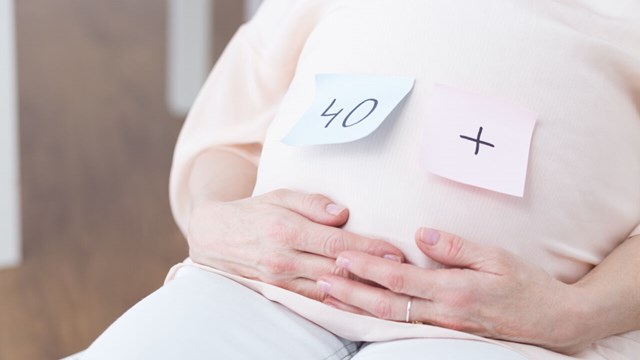 Greater risk in being an older or single mother
Older women, single women and women who have children through assisted reproduction run a greater risk of complications in pregnancy and higher risk of illness generally. Malin Lindell Pettersson has taken a closer look at the health of these groups.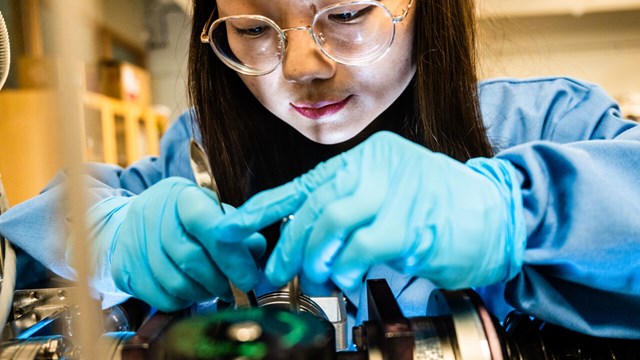 New light on organic solar cells
Efficient and environmentally friendly solar cells are required for a transition to a fossil-free energy supply. Researchers at LiU have mapped how energy flows in organic solar cells, something that previously had been unknown.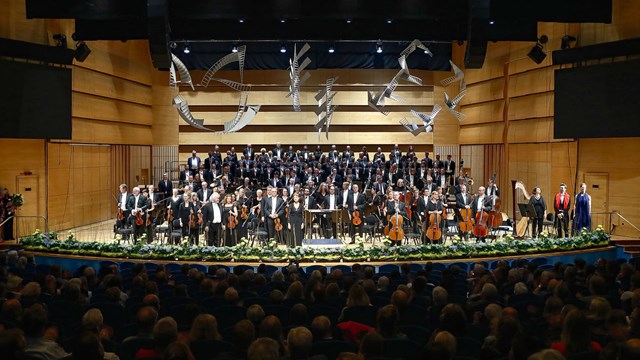 Research talks and Povel Ramel to open the Academic Ceremony
The spring Academic Ceremony 2022 will begin with seven honorary doctors holding talks about their research. On Friday 20 May, a gala concert will be held, and on Saturday 21 May, new professors and doctors will be honoured.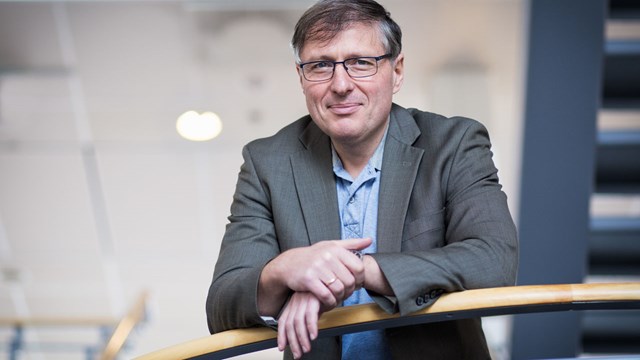 Impossible materials are created under extreme pressure
Researchers at LiU, among other places, have created a new material that ought to be impossible. Its synthesis is, however, possible thanks to a new method that creates pressure approximately three times higher than in the Earths core.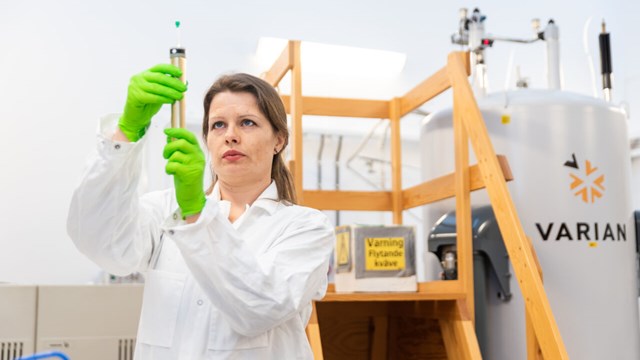 Chemists aim to disrupt cancer-related protein
How can we understand a protein when it is never still, but constantly changes shape? This is one of the challenges for LiU researchers who are studying the cancer-related protein MYC.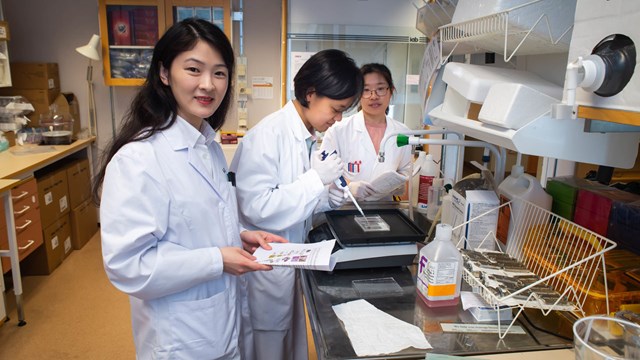 Digital twins an aid to give individual patients the right treatment at the right time
An international team of researchers have developed advanced computer models, or digital twins, of diseases, with the goal of improving diagnosis and treatment. They used one such model to identify the most important disease protein in hay fever.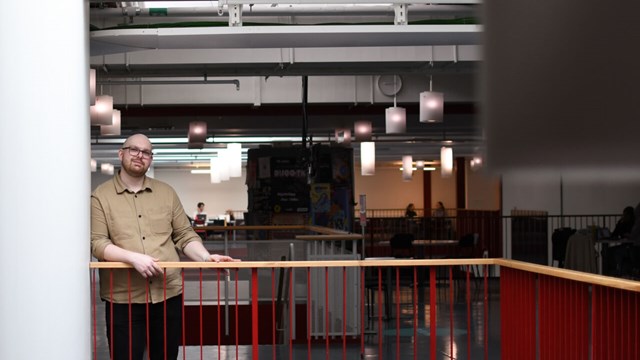 Robotcaseworkers  threat or opportunity?
New study explores how digital solutions affect the relationship between citizens and the public sector, and also what happens in organisations when they introduce various kinds of technology.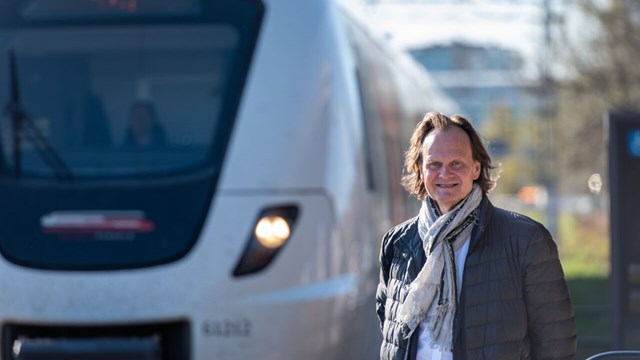 LiU professor on the advance of electrification: Amazing progress
Electrification is surging forward as a major part of the transition to emission-free transport. The first electrically fuelled long goods transport can hit the road soon as well as commercial airlines will offer flights on electric airplanes.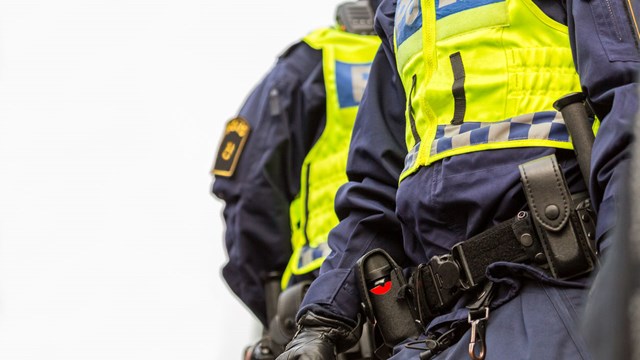 Study gives a different picture of residents' trust in the police
The question of whether residents in Linköpings Skäggetorp district lack faith in the police has been raised by the violent clashes in April. A field study by a researcher at Linköping University gives a different picture.
Study: The group most easily misled by financial "bullshit"
Impressive terms about finances and messages that are really pure nonsense. Some groups are more vulnerable for being misled by "financial bullshit". This is stated by researchers at Linköping University, including Gustav Tinghög, in a new study.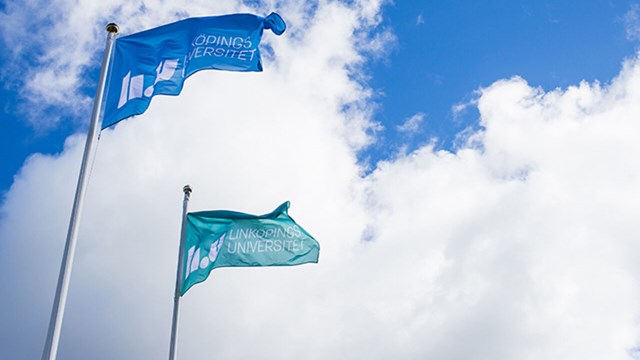 Linköping University - Sweden's most attractive public authority
When Swedes were asked which public authority they would most like to work for, Linköping University (LiU) turned out to be the most popular answer. LiU also ranks tenth on a list of all of Swedens most attractive employers.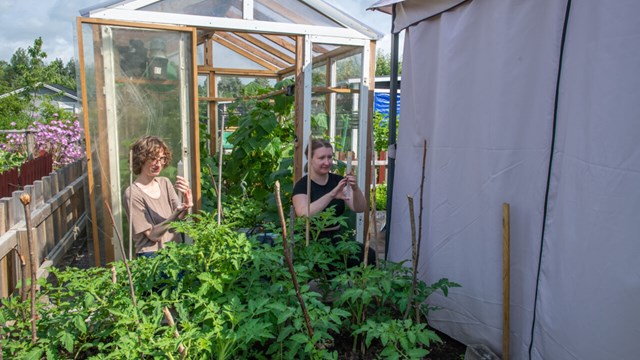 Urban agriculture pros and cons studied by researchers
It is becoming increasingly popular to grow food in cities. But how muchnutrients do vegetables need? Can superfluous nutrients end up in the water? A research project led by Geneviève Metson look into different aspects of urban agriculture.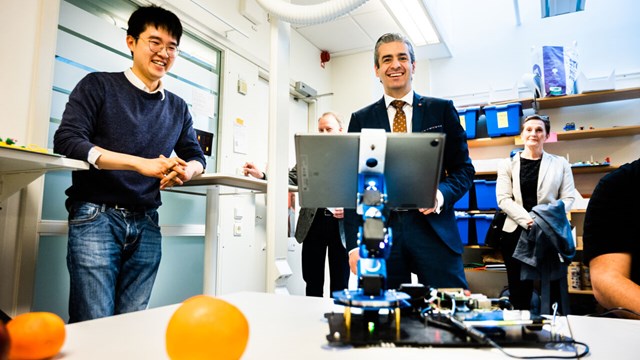 Minister for Energy and Digital Development visits IDA
On Wednesday, 20 april 2022, the minister for digital development Khashayar Farmanbar visited the Department of Computer and Information Science together with the Linköping municipal councillor Mari Hultgren.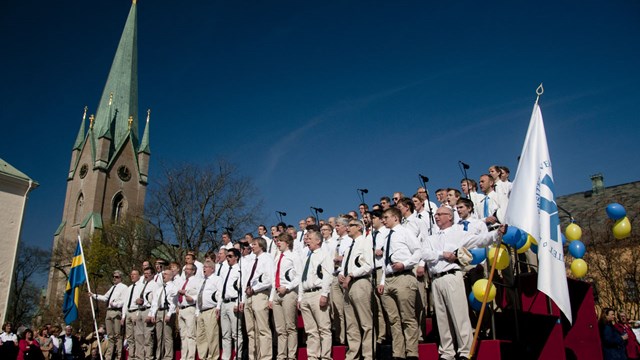 Walpurgis Night at Borggården  finally
Now, after two years of the pandemic, its finally time to gather again at Borggården for the donning of the hats, spring music and speeches  from, among others, the speaker of the Swedish parliament Andreas Norlén.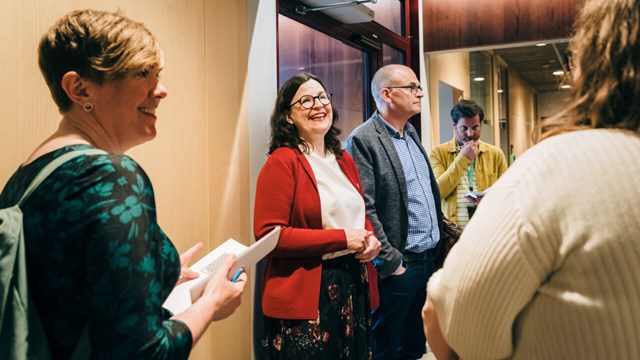 Education minister: Studenthuset is magnificent"
In 2015, Anna Ekström was chair of the board of Linköping University, which made the decision to build Studenthuset. She is now minister of education, and is impressed by the large building on Campus Valla.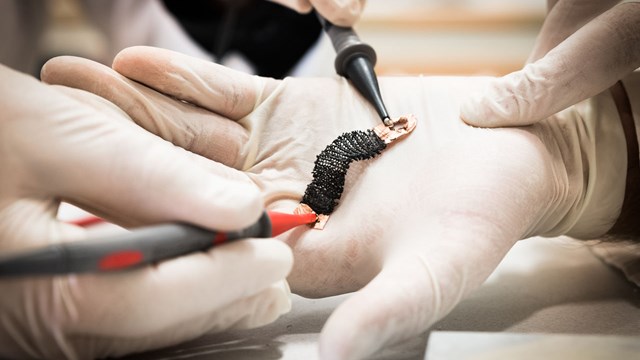 Doctoral network for textile muscles receives EU grant
Edwin Jager is the coordinator for a doctoral network that has been granted almost SEK 29 million from Horizon Europe. Using an interdisciplinary approach, the PhD students are learning how to develop material that can work as textile muscles.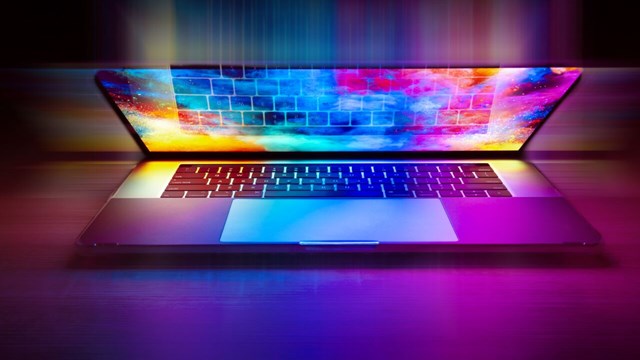 30 million in grant for developing software for smart technology
The Swedish Foundation for Strategic Research (Stiftelsen för strategisk forskning, SSF) has given SEK 30 million in a grant to a research project at Linköping University.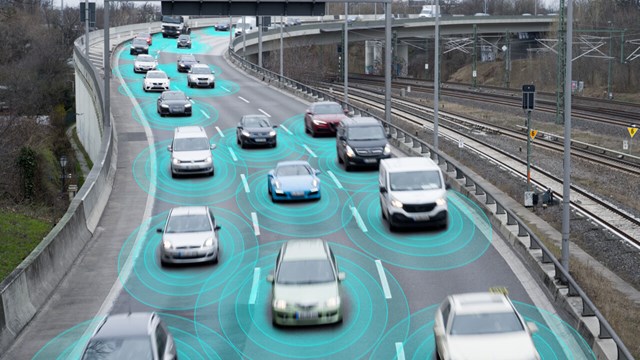 NEST - a multi-million investment in the WASP program
Last year, WASP took the decision to start a total of nine NEST projects. One of the projects will be based at LiU and will involve several LiU researchers taking on the biggest challenges in AI research.
From LiU to e-commerce king
Pär Svärdson, took double degrees from Linköping University, and has since then started several companies, including Adlibris and Apotea.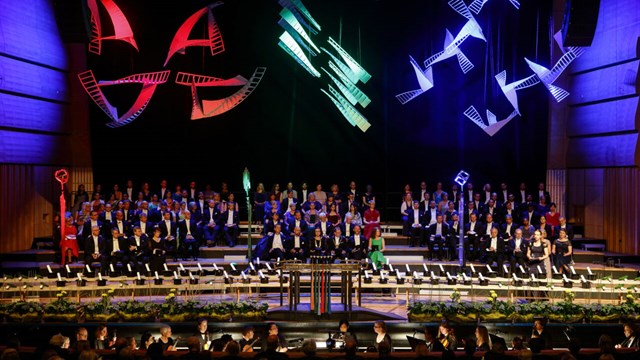 Honorary doctors boost LiUs research
Seven international researchers who have each contributed to research at Linköping University (LiU) are to become honorary doctors. The ceremony where they are to be promoted will take place on 21 May 2022, during the springs Academic Ceremony.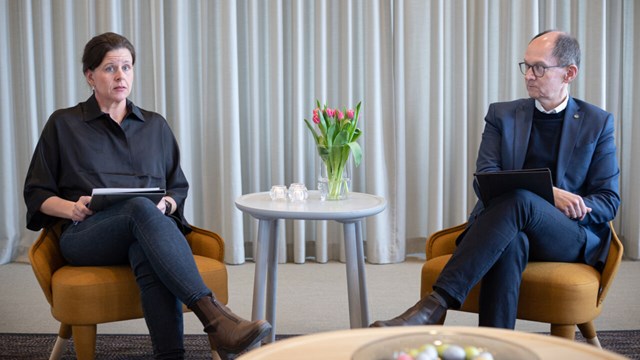 Big donation boost for timely history research
Understanding our own history is of vital importance when Europe is once again at war. The subject of history at Linköping University (LiU) is now to receive a substantial boost through two new professorships in modern and local history respectively.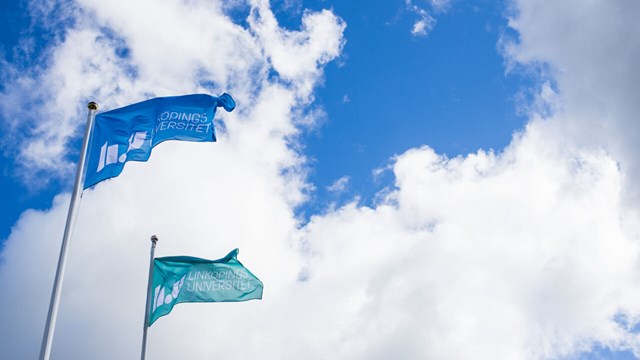 Several LiU subjects high up in international rankings
LiU is named as one of the worlds 100 besthigher education institutions in the care sciences. In three other subjects,LiU is among the 200 best universities in the world. This is according to QS World University Rankings by Subject.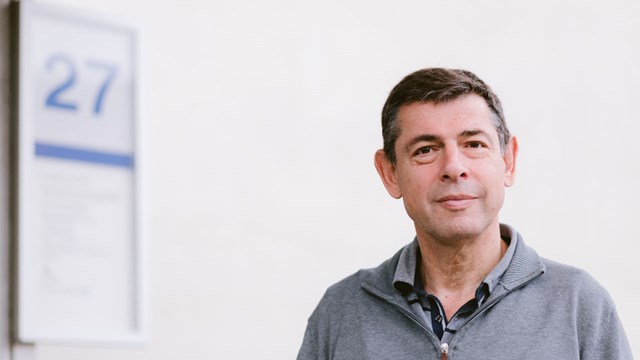 First international donation
Linköping University has received its first international donation. Ingrid Bock, resident in the US, has donated to Professor Markus Heiligs internationally renowned research on new ways to treat addiction.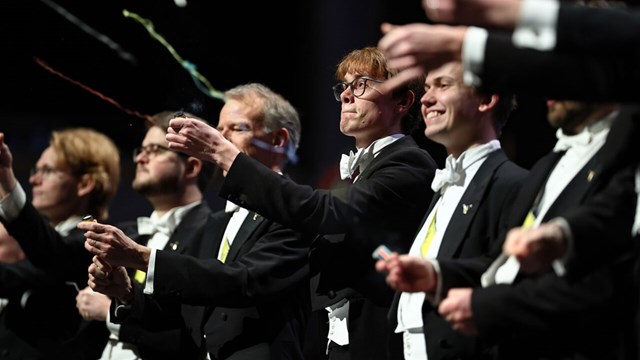 Student choir turns 50 and looks to the future
From a small group of happy students who enjoyed singing together to a large, award-winning male university choir. Now the Linköping University Male Voice Choir is celebrating its 50-year anniversary.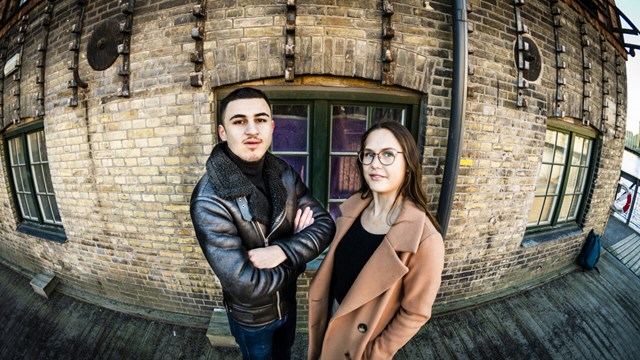 We want to understand why the world is as it is
It is a fact that globalisation affects whole societies. But how does it do this? The students on the programme Global Studies want to understand why the world is as it is today, and how we can create a better and more just future.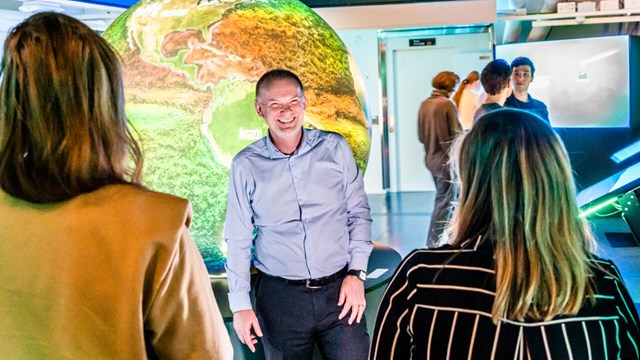 Welcome to Wadströms Exploranation Laboratory!
A unique laboratory is opening for curious, knowledge-hungry young people who want straight facts, far from all the sensationalism and the noisy, opinionated comment fields in social media. On 9 April 2022 the Laboratory will open to the public.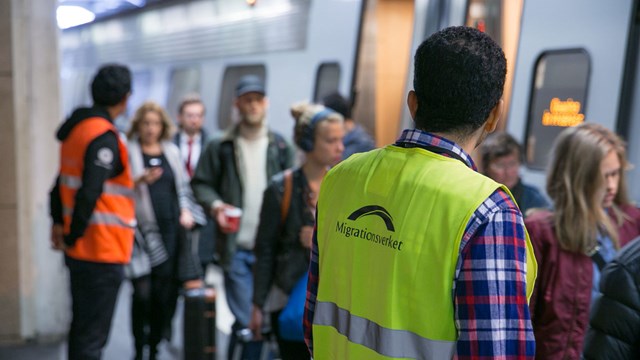 Bottlenecks in reception of refugees from Ukraine
Russias invasion of Ukraine has caused a new wave of refugees in Europe. According to the Swedish Migration Agencys main forecast, some 76,000 people from Ukraine will apply for refugee status in Sweden by June this year.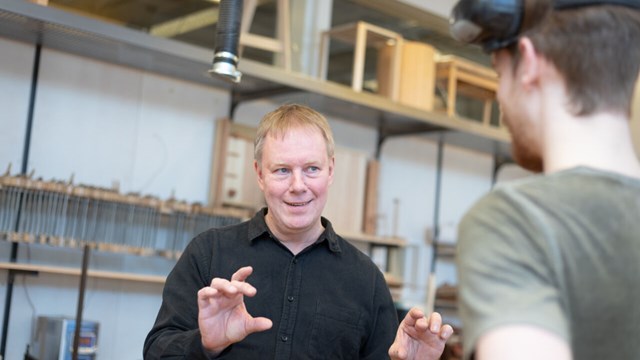 Master carpenter wins major teaching award
He has been a teacher almost all his life. Being engaged, caring about his students and showing whats possible. These things are what motivates Leif Burman, second recipient of Ingemars Lärarpris, an award for excellence in teaching.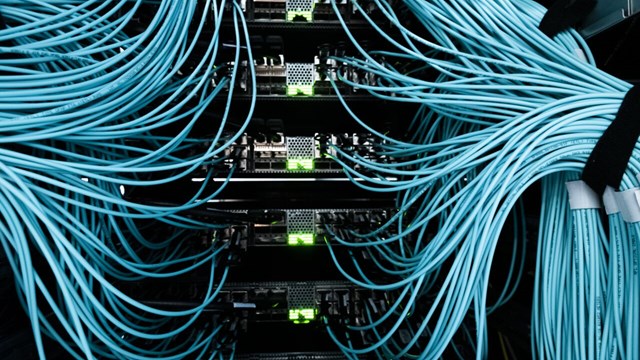 Things are heating up for superconductors
Researchers at Linköping University have, by way of a number of theoretical calculations, shown that magnesium diboride becomes superconductive at a higher temperature when it is stretched.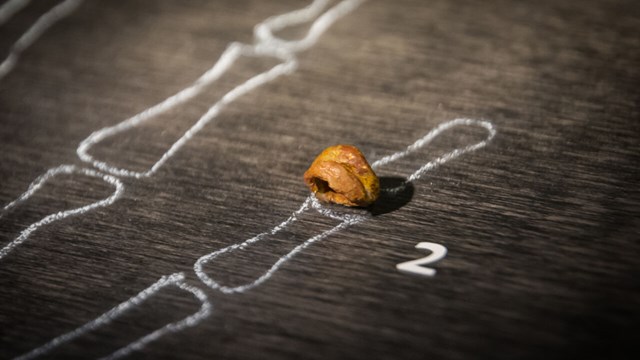 How the Denisova human went from fossil to fact
How is knowledge created? By way of a network of many different actors, according to a doctoral thesis at Linköping University. With the discovery of the Denisova human, scientists, journalists and Wikipedia editors created fact from a fossil.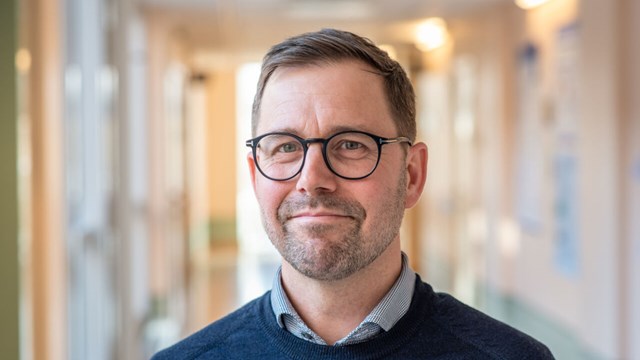 Daniel Aili receives large European grant
Daniel Aili has received one of this years ERC Consolidator Grants from the European Research Council (ERC). His research aims to develop a method for measuring a kind of cancer-related enzyme.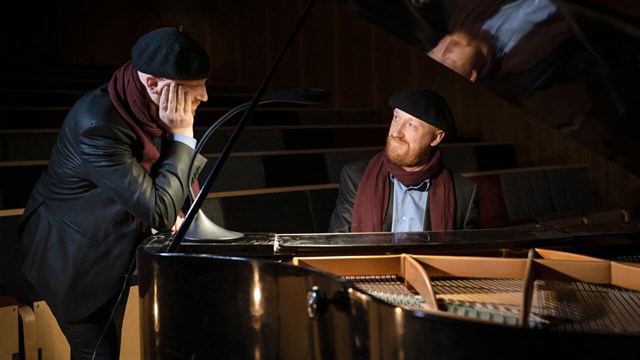 Digital twins will help us understand how the body works
In the future, a digital copy of your own body  a digital twin  may help you live a healthy life. At LiU, mathematical models are being developed as tools for better health. This is the result of collaboration between experts in several fields.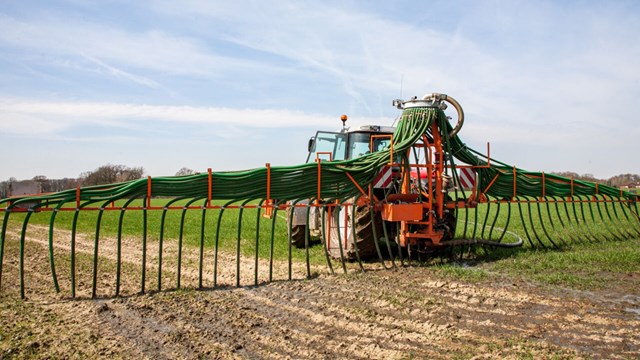 Domestic production is the key to reduced vulnerability in crisis
Following Russia's invasion of Ukraine, fears of skyrocketing electricity and fuel prices is threatening Swedens capacity for food production. Investments in the country's own production systems could provide protection.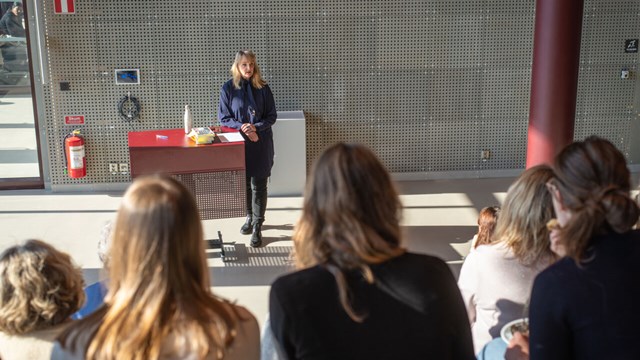 The trauma of war is hereditary
The trauma of wardoes not disappear when weapons are laid down and peace declared. It lives on, literally, through the body and between generations. This is what researcherClaudia Tazreiter said in a new seminar series.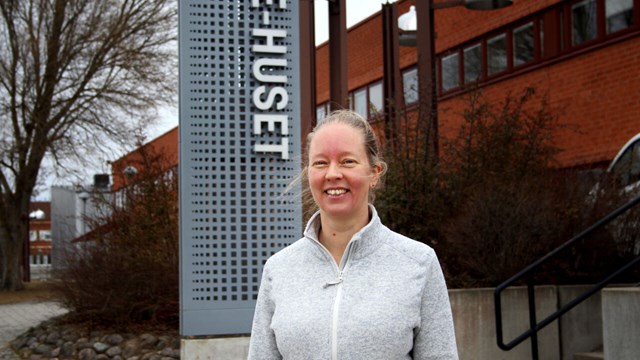 Projects focussing on sustainable industry receive EU funding
Two research projects led by Linköping University (LiU) focussing on the circular economy and sustainable industry have received approximately SEK 50 million in funding from EU research programmes.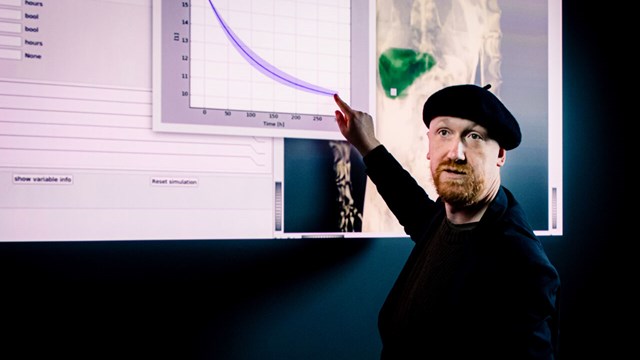 Ground-breaking research in focus at [email protected] 2022
This year's conference is approaching. The audience can take part in a hybrid where the spectrum of biomedical engineering fills the day.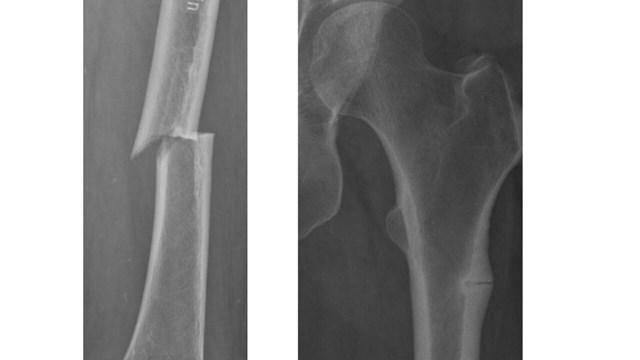 New discoveries about fractures related to osteoporosis medicine
Medicinal treatment of osteoporosis sometimes lead to an unusual kind of breakage in the thigh bone. Why do these fractures occur, and how can they be tracked in a national quality register? These are the questions focussed on in two recent studies.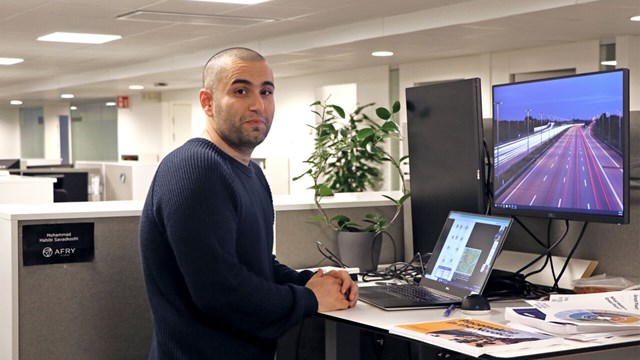 An internship improved his career opportunities
Mohammad Habibi Savadkoohi is studying the masters programme Strategic Urban and Regional Planning. He has arranged to do an internship at an international consulting company  something which has opened up a lot of paths for his future.
Research colleagues are trying to keep in touch with students in Ukraine
Two projects at LiU are affected by the war in Ukraine. We are concerned with what is happening with our colleagues and students in Ukraine, says political scientist Mariana S Gustafsson, assistant professor of political science.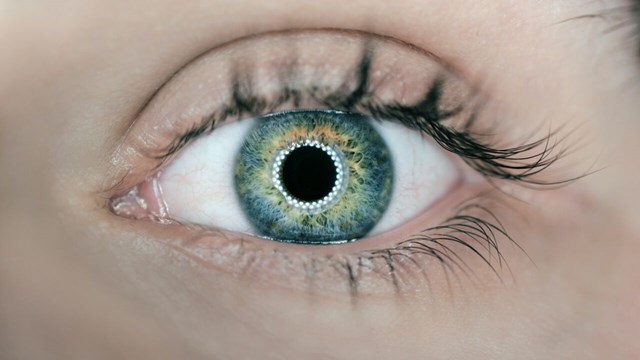 Millions to research after first win for Sweden
Shortly before the new year began the news hit  a research team partly at LiU was awarded 1st prize in the EIT Health Wildcard competition. It is the first time that the competition is won by a team based in Sweden.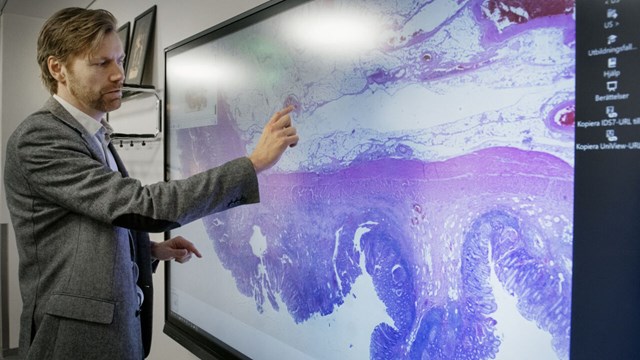 AI can help doctors work faster  but trust is crucial
For artificial intelligence (AI) to be helpful within healthcare, people and machines must work effectively together. A new study shows that doctors who use AI when examining tissue samples can work faster while still doing high-quality work.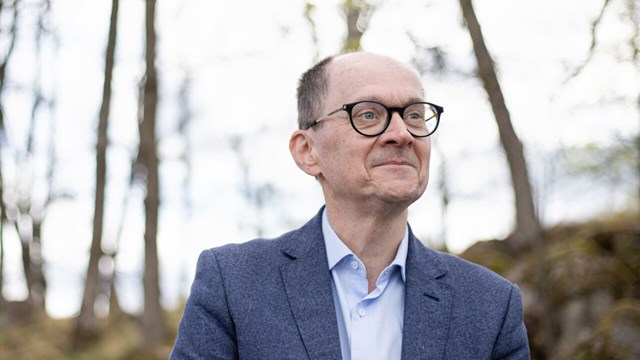 LiU drops collaborations with Russia until further notice
On Wednesday, the Minister for Education AnnaEkström encouraged Swedens higher education institutions to cease all contacts and cooperation agreements with public institutions in Russia and Belarus.(Article updated 07/03/2022)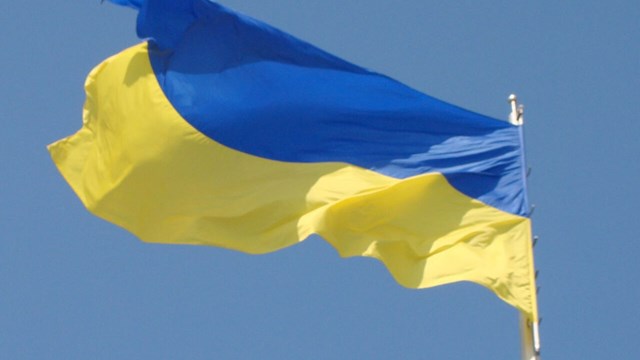 LiU supports the people of Ukraine
Linköping University wishes to show its solidarity with the people and democracy of Ukraine following Russias ongoing invasion.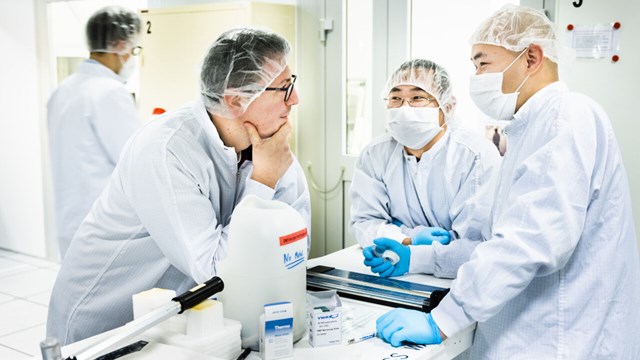 Building artificial nerve cells
For the first time researchers demonstrate an artificial organic neuron, a nerve cell, that can be integrated with a living plant and an artificial organic synapse. The neuron and the synapse are made from printed organic electrochemical transistors.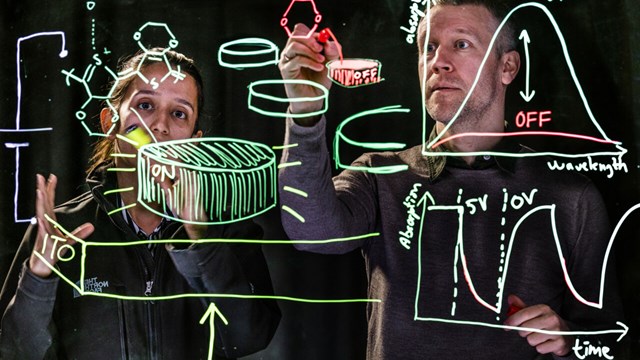 Nanoantennas for light controlled electrically
Researchers at LiU have developed optical nanoantennas that can be turned on/off and gradually tuned by applying electrical potentials. The study opens for applications including dynamic flat metaoptics and tuneable smart materials.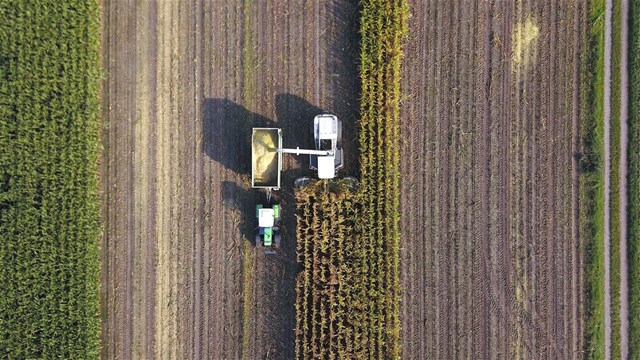 European lessons can generate value through the entire biogas chain
Researchers at LiU have studied how biogas development has been affected by political decisions. The results can provide helpful insights into how decision-makers can maximise value creation in the Swedish biogas chain.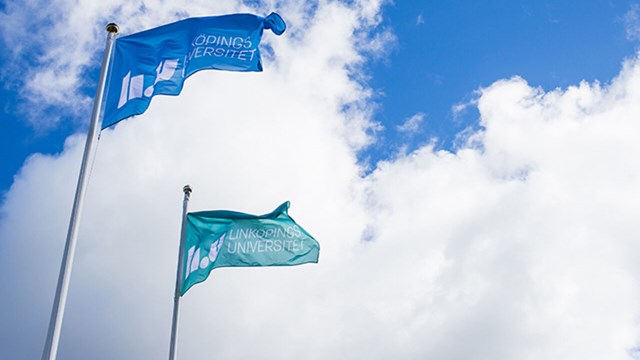 Big rise for LiU in ranking of young universities
Linköping University (LiU) has landed on spot 38 of the Times Higher Education ranking of the worlds young universities. This is the best result ever for LiU.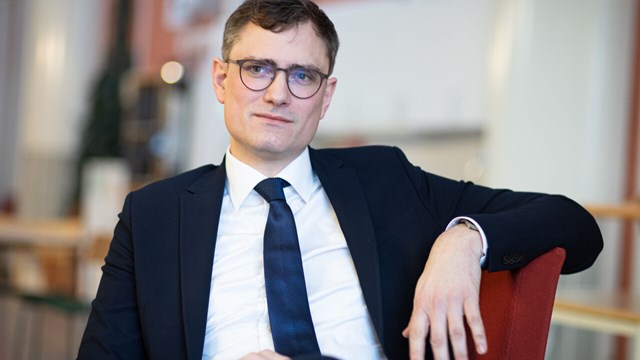 Björn Alling sees new opportunities for strengthening NSC
Björn Alling is the new director of the National Supercomputer Centre at Linköping University. One of his goals is to make more researchers aware of supercomputers as a resource. He also wants the NSC to grow, both nationally and internationally.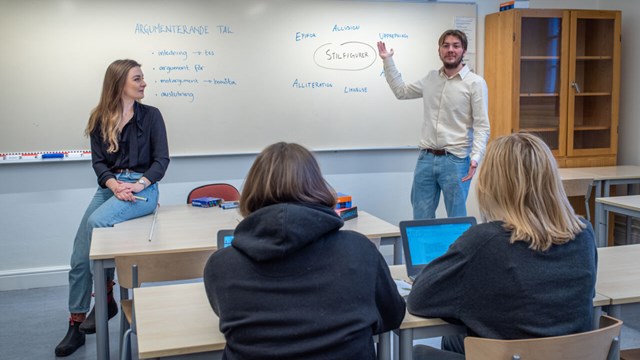 LiU students coach upper secondary students in Swedish
Teacher students from Linköping University (LiU) are working together with upper secondary students once weekly Swedish coaching. The doors are open for a whole two hours, during which all kinds of questions are welcome.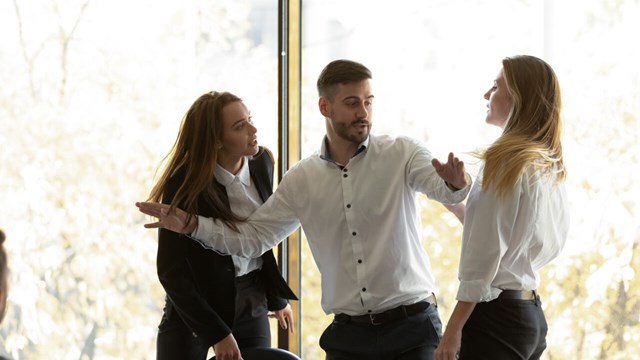 New findings on intervening in bullying
Those who intervene in bullying dont run a greater risk of being bullied themselves. In fact, its the opposite: those who dont intervene risk falling victim to it themselves. This has been shown in an article published in Psychology of Violence.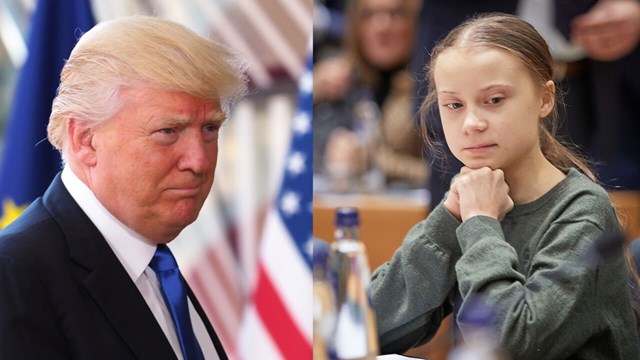 Trump and Thunberg  different, yet similar
Despite their contradictory messages, there are great similarities between Donald Trump and Greta Thunberg. A research article shows how both use populist rhetoric that draws black-and-white contrasts and offers simple solutions.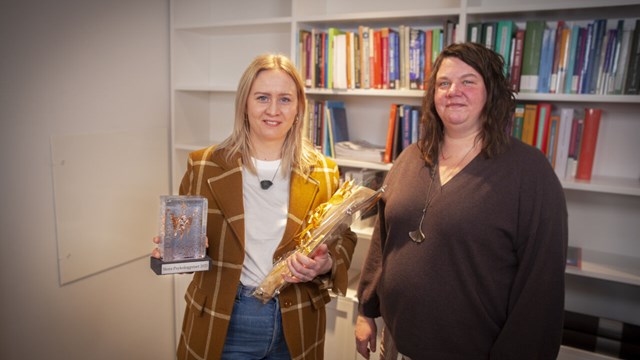 LiU PhD student awarded Swedish Psychological Associations big prize
Erica Mattelin, a PhD student at Barnafrid, Linköping University (LiU), has been awarded the Swedish Psychological Associations big prize for 2021.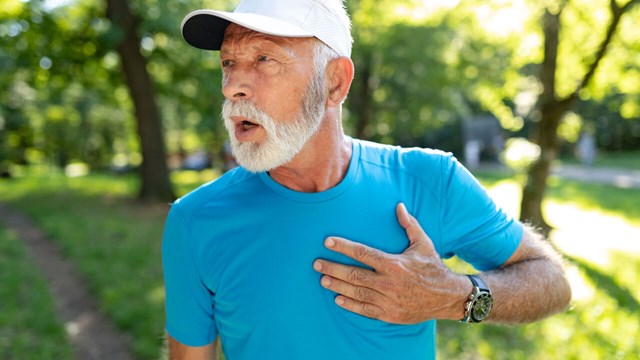 SEK 17 million for cardiopulmonary research at LiU
Nine researchers at LiU have received research funding from the Swedish Heart Lung Foundation. The funded research will include work on the immune system in heart disease, the development of new drugs, and the effects of remote yoga on heart failure.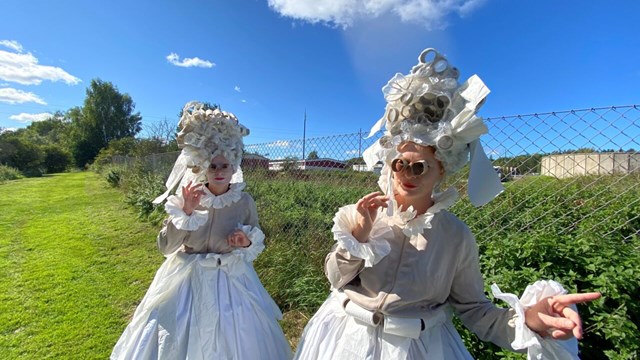 Festival marks end of six-year research programme
The Seed Box has entered its final year. During this time, the project has grown from research seeds to a vital flora of research projects. The results from some of these projects will be presented at a festival which will run from 7 to 11 February.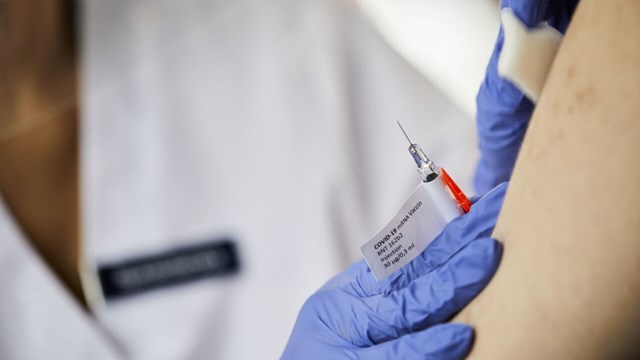 Covid-19 restrictions more palatable when presented by neutral experts
Political polarisation hindered public support for restrictions during the pandemic. This was shown in a study by a group of researchers, including some from Linköping University.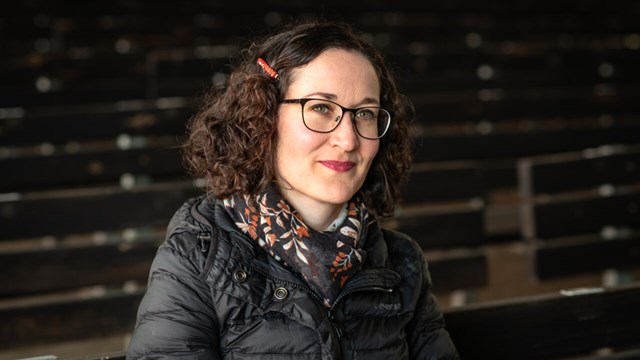 This is how the picture of the "Swedish Dads" is used abroad
When the photobook Swedish Dads was turned into an exhibition by the Swedish Institute, the picture of Swedish dads on parental leave was changed. In the book, they were portrayed as ordinary  in the exhibition, they were presented as exceptional.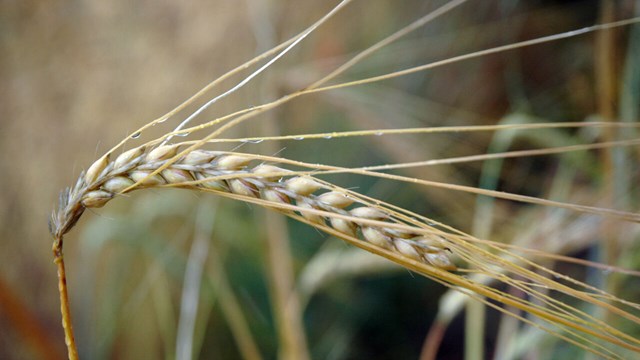 Celebrated barley came from a single plant
The 200-year-old malting barley variety 'Chevalier' was for a long time world-leading in beer brewing and is thought to have originated from a single plant. Researchers have investigated this claim in a new study.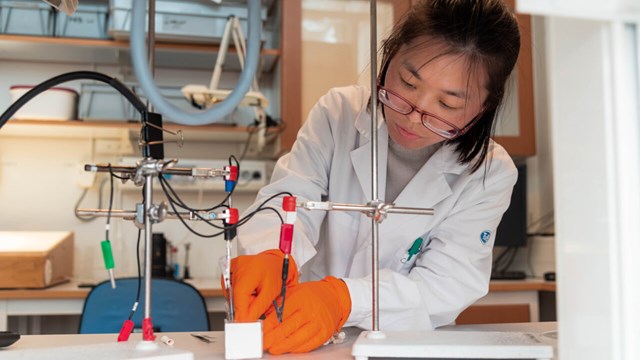 Bone growth inspired microrobots that create their own bone
Inspired by the growth of bones, researchers have developed a combination of materials that can morph into various shapes. The material is initially soft, but later hardens through a process that uses the same materials found in the skeleton.
Risk for overestimation in digital technology in healthcare
A dissertation shows that non-inclusive evaluations of digital technology in healthcare can reinforce digital inequalities. Some groups from the elderly population participate in evaluations of the technology to a lesser extent.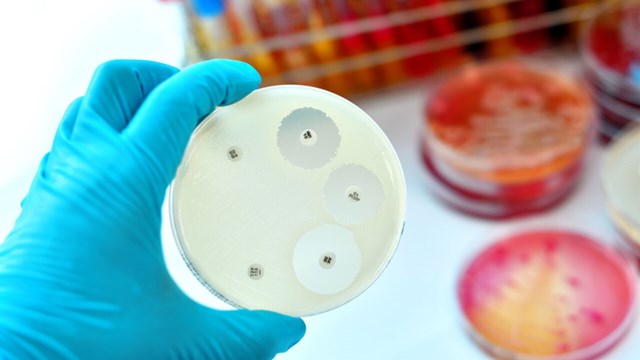 Antibiotic resistance still low but growing
The problems of antibiotic resistance and blood poisoning are both growing globally. But whats the situation like in Sweden? In his dissertation, Martin Holmbom has investigated the extent of these problems using data from the Östergötland region.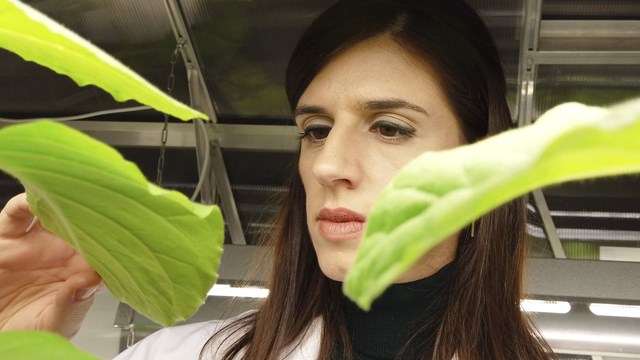 Eleni Stavrinidou awarded ERC Starting Grant
Incorporating electronic and responsive materials in plant cells in order to produce composites that maintain the living properties of cells and, in the long term, create sustainable systems using natures own methods is the focus of her project.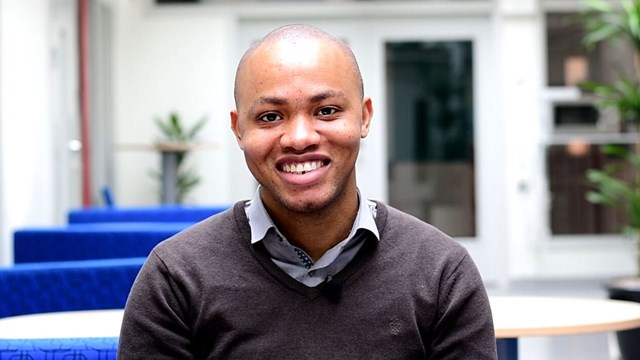 Shift to circular economy is slowed by traditional thinking
By communicating and collaborating, businesses can join forces to create greater social, economic and environmental value for society than what they do today, researchers at Linköping University have found.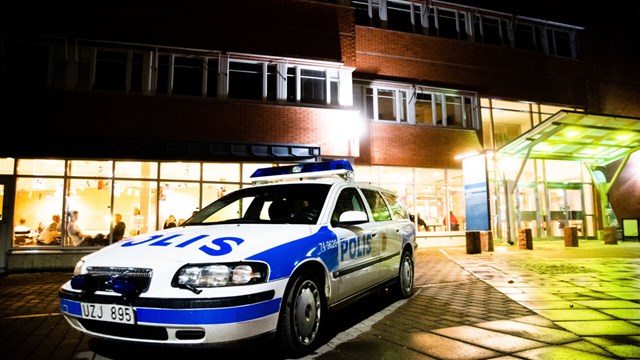 The police cover up problems and obstruct transparency
The Swedish Police Authority covers up problems and obstructs transparency. Furthermore, the Authority paints a flattering but misleading picture of itself. This is according to a new report on the subject from Linköping University (LiU).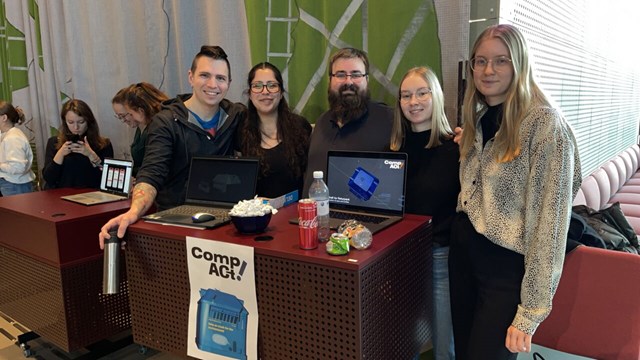 Sustainable innovations in the InGenious course
Sustainable packaging, anti-theft recyclingbins and packaging materials that can replace plastic. These are some of theideas that were recently pitched by students from the InGenious course atLinköping University.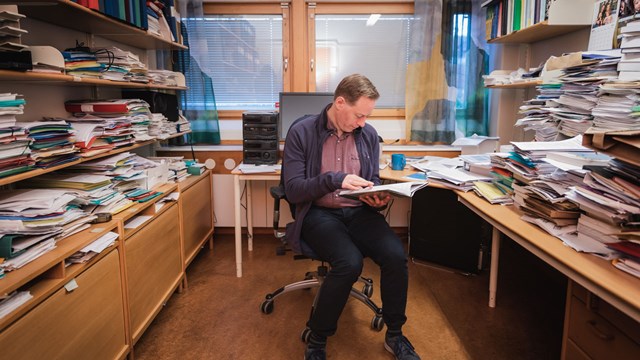 WASP-ED to make Swedish universities leading in AI
WASP-ED is a new programme for education in artificial intelligence (AI). LiU is to take on the main coordinating role on the programme, which has received SEK 18.6 million from the Marcus and Marianne Wallenberg Foundation.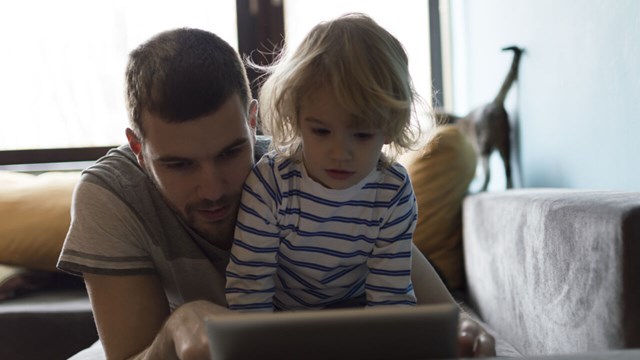 Childrens screen time increased during pandemic
That children have spent more time on digital media during the pandemic isnt necessarily a bad thing. However, according to a researcher from LiU, a very important factor is what they do when they are there, and if they have company.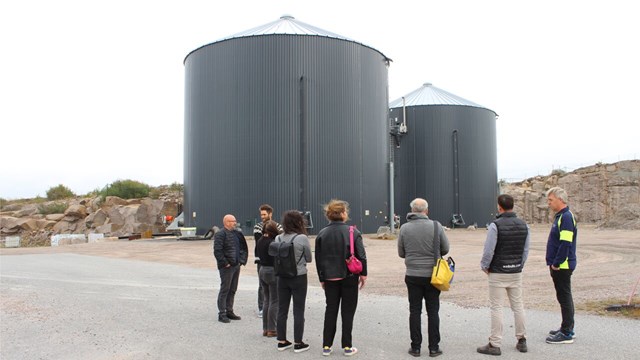 Competence center for biogas receives grants in tough competition
The Swedish Energy Agency has approved the application for a new five-year period for the Biogas Research Center. Linköping University hosts the competence center.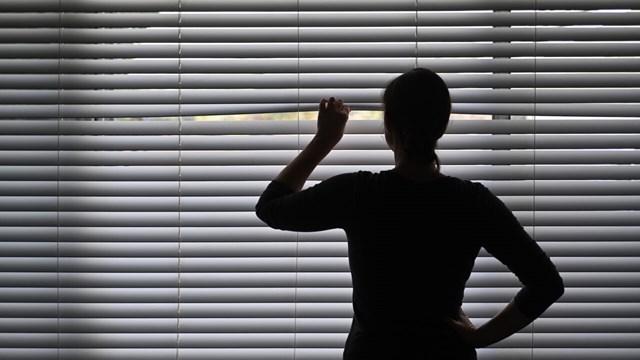 SEK 30 million to interdisciplinary research on post-covid
LiU will receive SEK 30 million from the Swedish Research Council to fund an initiative where researchers from very different backgrounds contribute to a better understanding of post-covid-19 syndrome as an urgent health challenge.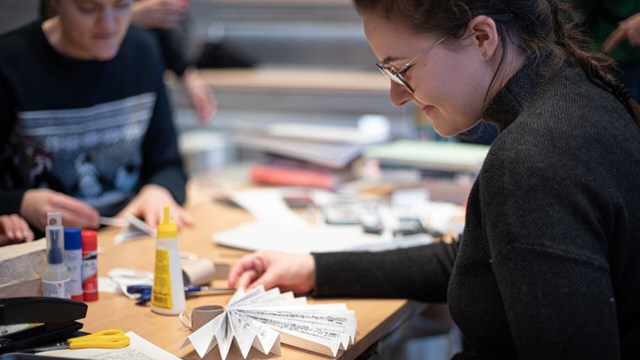 Dreaming of a sustainable Christmas?
How can celebrating Christmas become more climate friendly? Here are some tips from Hugo Guyader, researcher in business administration and sustainable consumption, and from the student club Navitas.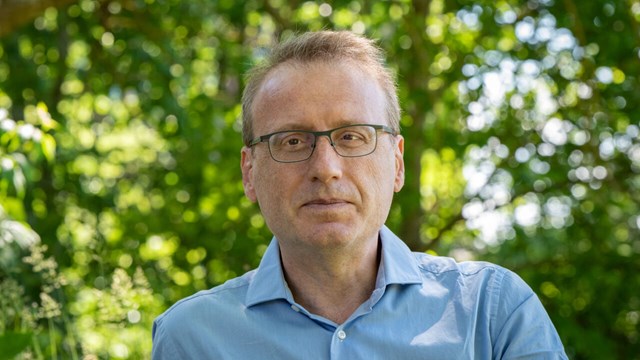 A mathematical model may give more efficient climate talks
Achieving consensus among countries in global climate negotiations is a long and complicated process. Researchers at Linköping University have developed a mathematical model that describes the achievement of the 2015 Paris Agreement.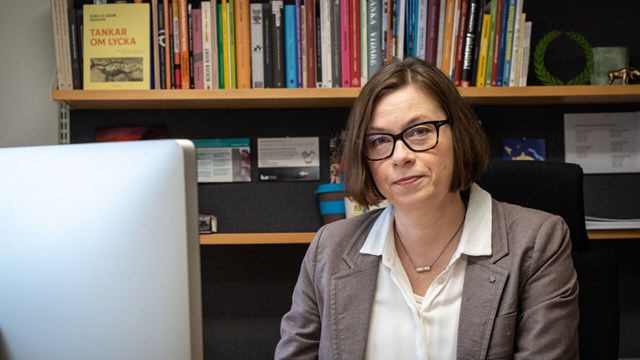 Teamwork attracts LiU's new deputy vice-chancellor
An enterprising team leader who is not afraid to take decisions. This is how Karin Axelsson described herself when she was appointed as the new dean of the Faculty of Arts and Sciences. Now she has a new mission  as deputy vice-chancellor for LiU.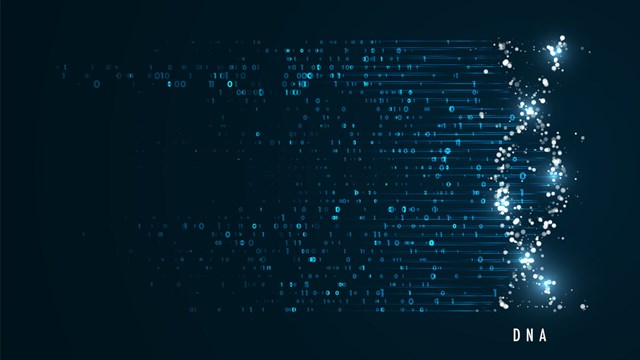 Precision medicine for the people: Vinnova extends initiative
It has been announced that a national initiative aimed at introducing precision medicine will continue to receive funding. Linköping University and the Östergötland region comprise together one of the seven nodes of Genomic Medicine Sweden.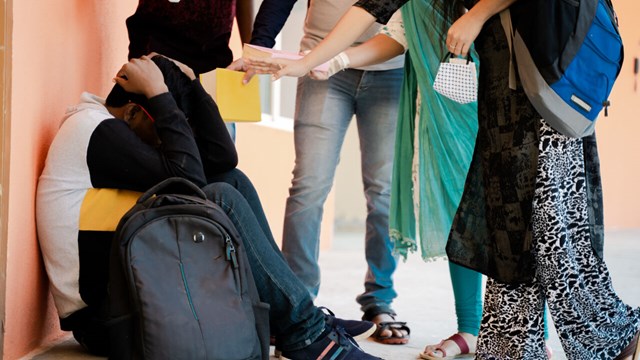 Classroom climate affects prevalence of bullying
Bullying is less prevalent in classrooms where pupils perceive that their classmates believe that bullying is wrong without exception and that those who bully cannot blame someone else. These are findings from a study from Linköping University.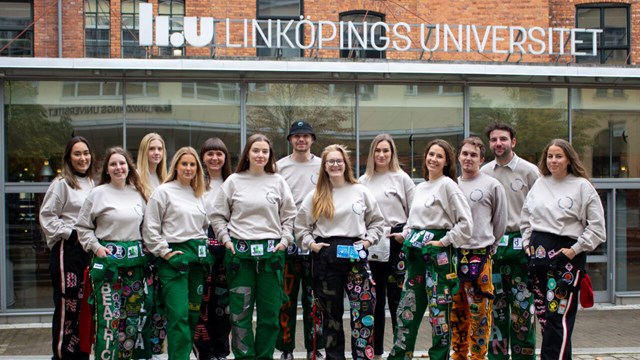 LiU students pull together for Music Aid
From 13 to 19 December, Musikhjälpen, or Music Aid, will be under way in Norrköping  and LiU students are getting involved. Campus Skramlar (Campus Collects) is helping to promote all the events.
SEK 380 million to cutting edge wood research
The Wallenberg Foundation has awarded SEK 380 million to research at the Wallenberg Wood Science Center, WWSC. A quarter of the grant will go to LiU, which is conducting the programme with KTH and Chalmers. The objective is high.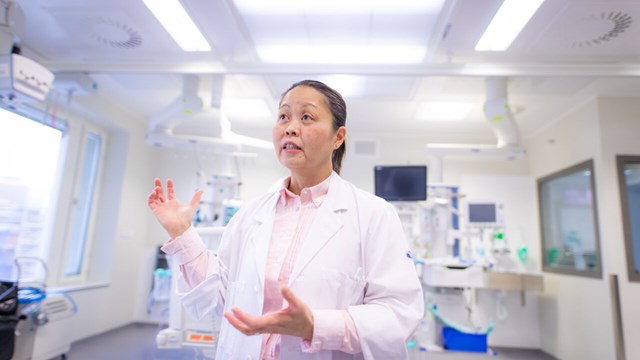 Protein in the blood signals heart damage
After being anaesthetised and undergoing major surgery, up to one in five patients have increasedlevels of the protein troponin in their blood. This can be a sign of heart damage.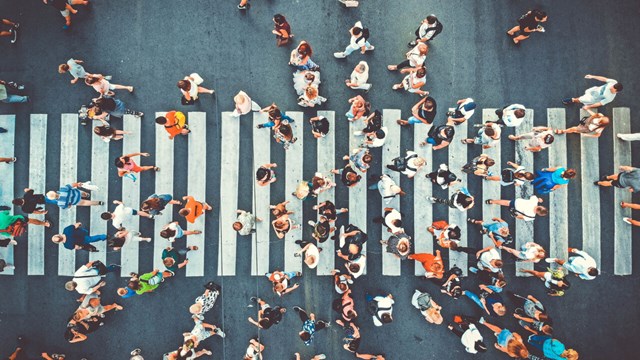 Big jump for social sciences
LiU improved its position in several areas in a newly published global subject ranking. Most highly placed are the subjects of engineering, economics and psychology, but the social sciences made the biggest jump.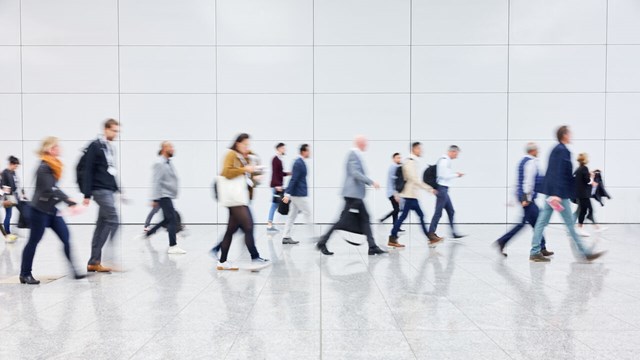 A Master's programme with a focus on Ageing and Social Change
The global population is getting older. What are the challenges and possibilities that come with this? How can we ensure the wellbeing of an ageing population? These are the questions at the heart of Linköping Universitys new master's programme.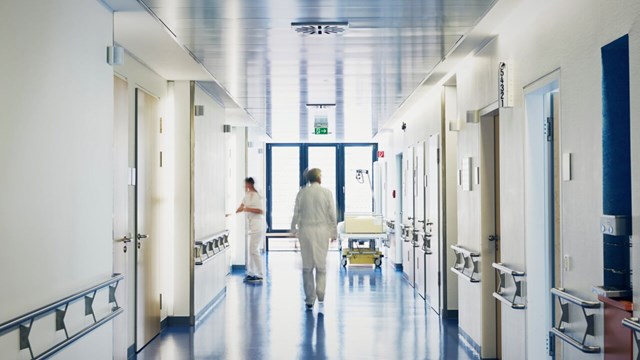 Standardised healthcare: Longer waits for some
The push to simplify and improve healthcare for certain patient groupslengthens the waiting times for others. In allhealthcare logistics, it is important to see the big picture  in order toavoid unwanted consequences.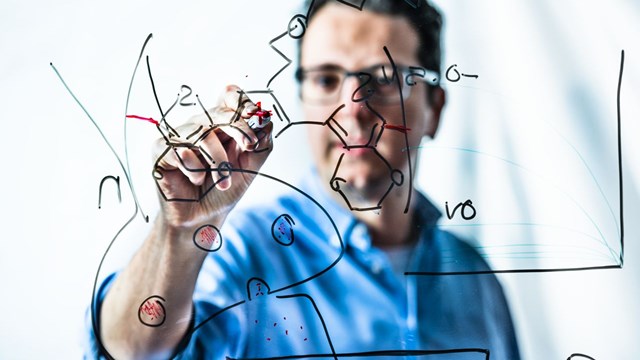 Four LiU researchers appointed as new Wallenberg Academy Fellows
Four researchers at Linköping University are toreceive research grants from the Knut and Alice Wallenberg Foundation amountingto SEK 36 million over 5 years. In addition, a previous holder has received anextension to his fellowship.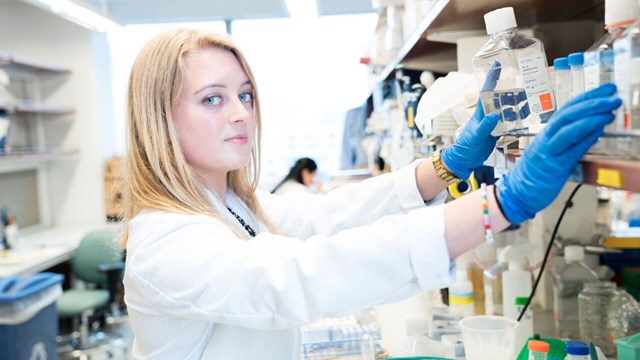 SEK 6.8 million for research into pancreatic cancer
Linda Bojmar is to research the role of the liver in the processes whereby pancreatic cancer can spread secondary tumours to the liver. She has received 6.8 million Swedish kronor for a research project from the Swedish Society for Medical Research.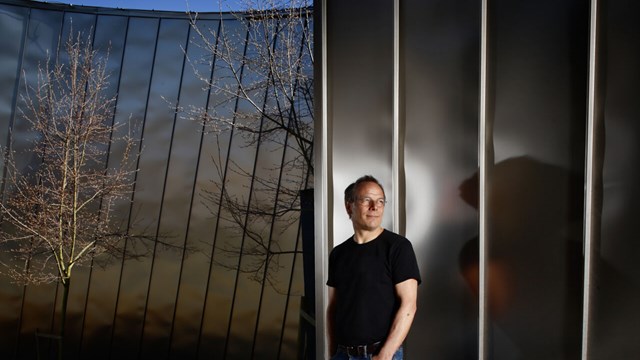 Researcher from LiU receives SEK 9.4 million for neutron research
The Swedish Research Council has awarded Jens Birch, professor of materials science, 9.4 million SEK for research into neutron technology.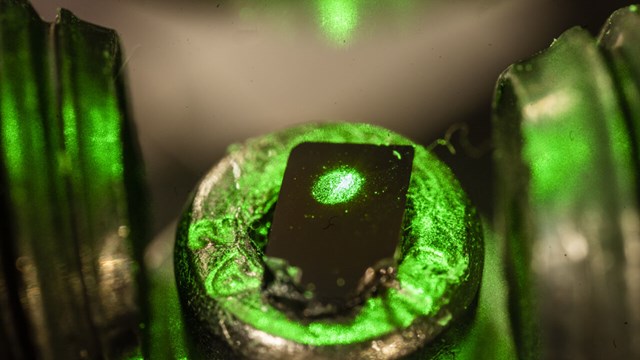 Major initiative in materials research for sustainability
A billion-kronor investment into research under the auspices of the Wallenberg Initiative Material Science for Sustainability (WISE) will develop sustainable and efficient materials to solve some of the huge challenges we face.Show all Show less
Video liên quan